What is anti-bribery and anti-corruption?
IDEA DEI provides anti-bribery and anti-corruption training where we train employees and all the members of the organisation not to practise or be part of corruption or bribery. 
Our training consists of creating awareness among all the employees with laws against bribery and corruption, engaging them in promoting transparent and unambiguous processes within and outside your organisation. We also help prepare the organisation's SOP & policy for Anti Bribery & Anti-Corruption in the organisation.
Training and Policy Preparation on Anti-Bribery & Anti- Corruption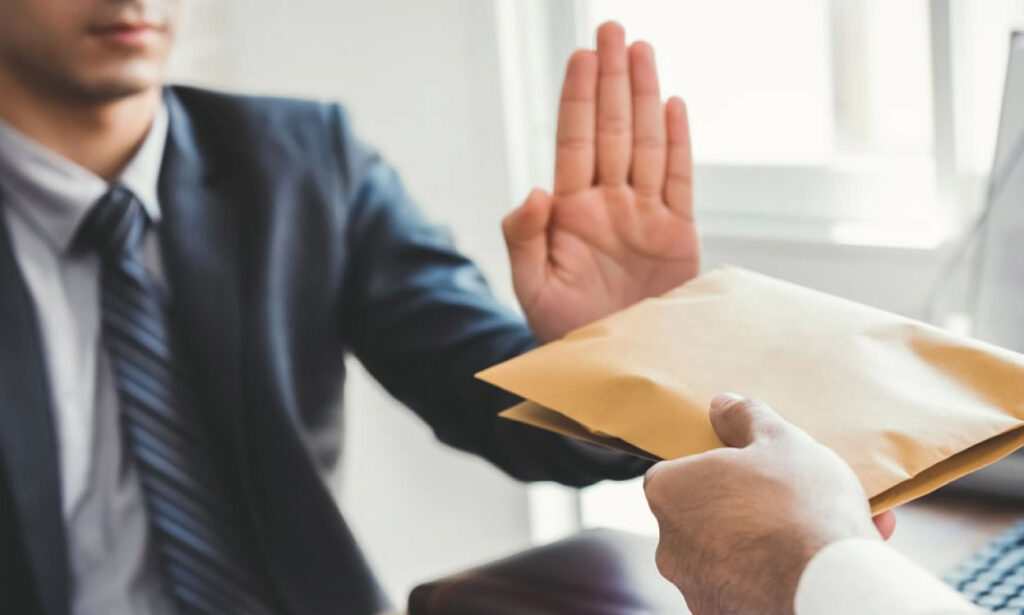 Benefits of anti-bribery & anti-corruption
Non-Self Centred Management processes. 

Preventing personal grains and focus on organizational growth

Recognized anti-bribery workplace gets recognized quickly and is valued. 

Improves Bottomline

Promotes a culture of trust and honesty 
What do Anti-bribery and Anti-corruption Include?
To ensure the employees are fully educated about the bribe and its various forms, the implications of taking a bribe, and how crime can be reported.

To ensure 100% compliance with anti-corruption and bribery policy

To ensure every employee, including  the management, understands their responsibilities and the repercussions of taking bribery 

Offers clear and concise rules of your organization's policy on receiving gifts

Explain every detail that constitutes conflicts of interest and how to avoid them In the list of 180 Countries, India ranked 85th least corrupt country in the year 2021.
Around 40% of people still paid a bribe to public service employees in the year 2022 to get their work done without waiting for a longer time or putting in significant effort.
Several clients have benefited from our services. Find out some video testimonials from our clients who have availed of our DEI consulting services.
Feel Free to connect with us.